The History of SUGIKO Group Holdings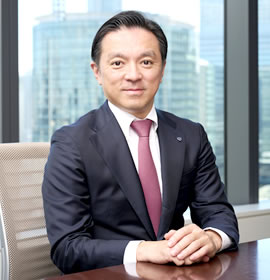 The SUGIKO was founded in 1953, and have been the leading company in the field of renting out the scaffolding materials. In 2012, SUGIKO Group Holdings (hereinafter "SUGIKO Group") was established and opened a new chapter in our history.
SUGIKO Group has following four (4) subsidiaries and has been providing the high quality services to resolve the customer's problems.
■Rental Business for the Scaffolding materials
・SUGIKO Co., Ltd.
・SUGIKO Vietnam Co., Ltd.
・SUGIKO Malaysia SDN.BHD.

■Urban Greening Business
・SUGIKO Metro Green Co., Ltd
Commitment of Quality
The SUGIKO Group Philosophy is "Finest service for maximum benefit".
We believe that "High Quality" result in greatest benefit for customers as well as our company. And based on this philosophy, we have always been provided a one-of-a-kind service meeting customer's demands and the needs at the forefront of on-site.
We provide the service not only the Rental Business for the scaffoldings but the associated service, such as the consulting service combined the design, management plans and safety education of the scaffoldings, and the Green Wall business utilized the know-how of the scaffoldings' design.
In present day, we need to make management decision more quickly and practically in order to meet the customer's multiple needs of times and continue to provide "High Quality" meeting needs of each customers. The establishment of SUGIKO Group Holdings will enable us to be highly effective for implementing "finest service for maximum benefit".
SUGIKO Brand
SUGIKO Group aims to further the trust from our customers regarding the High Quality and to seek for growth of long-term and stable business based on the SUGIKO Brand.
We will work to further strengthen the SUGIKO Brand such as continuously investing in High-Quality scaffoldings and the fulfilling service of the safety management consulting, and we will establish to the supply system of SUGIKO's High-Quality scaffoldings overseas begin at Vietnam and Malaysia.
"High Quality" - It is the ideal of the SUGIKO Group and the concept of values to expand to the entire industry and worldwide.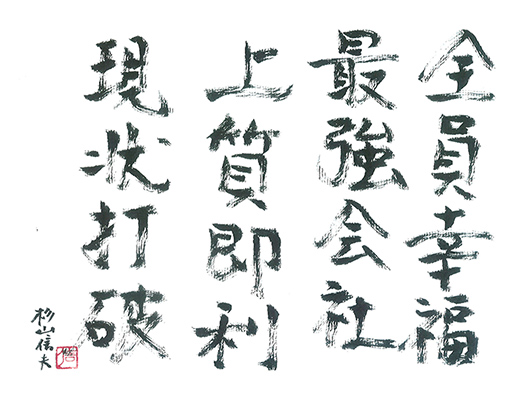 全員幸福
Happiness for all
最強会社
Company with unparalleled strength
上質即利
Finest service for maximum benefit
現状打破
Constant spirit of innovation
We contribute to our clients and society by delivering safety, efficiency, and a user-friendly environment for construction sites. Through our rewarding services, our goal is to enrich ourselves both materially and spiritually.